The Experiment is a Berlin-based, non-static magazine exploring what Michel Foucault is refering to as "Heterotopian places"
"Heterotopia is a concept to describe certain cultural, institutional and discursive spaces that are somehow 'other': disturbing, intense, incompatible, contradictory or transforming. Heterotopias are worlds within worlds, mirroring and yet upsetting what is outside."




"Not only is shopping
melting into everything,
but everything is melting
into shopping[...]"




"I want it to look like...
a hallucinating trip...
between Blade Runner, Lost in Translation
and a love letter to the Vaporwave's
genre. The whole on acid.
Kinda like that."




for our first Issue (Winter 2019)
on SHOPPING MALL

"Between 1992 and 2001,
American museums
increased the area
of their rooms
by 3%
and the area of their shops
by 29%"

ALIENS

PHILOSOPHERS
ECONOMISTS

PROGRAMMERS
DESIGNERS
"Shopping [mall]," also explains the architect.
"The shopping, which has become
the ultimate activity of the human race."
The vision is to create each issue by using a different
Heterotopian place
. Our first issue will be entirely dedicated to shopping malls.
BUT WHY SHOPPING MALLS?

"When air conditioning, escalators, and advertising appeared,
shopping expanded its scale, but also limited its spontaneity.
And it became much more predictable, almost scientific.
What had once been the most surprising became the most manipulated."




Fake. Inauthenticity. Market-driven. Consumerism. This is the words you could encounter attempting to describe the concept of a Shopping Center. For many of us, especially among intellectuals and creative-conscious people, these places are the pantomime of meaninglessness.

But meaning, as for every concept, idea or network, arises through patterns. And Shopping Malls are not an exception. The narrative behind them is maybe the most well-elaborated one since the mid XXth century.

Malls possess a story that encompasses six different generations, from Baby-boomers to Millennial. Cities within cities, they have been at the crossroad of Architecture, Capitalism, Utopia and Art for more than half a century.

All under one roof.



When shopping was still connected
to the street it was also
an intensification and
articulation of
the street.
Now it has become
utterly
independent -
contained,
controlled,
surveyed.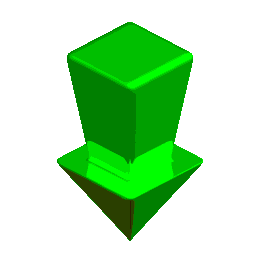 JOIN US
txp
magazine
(at)gmail
.com
Interested?

click here

for more info